BOSA
Bosa, the internationally known Venetian ceramics workshop, has been creating completely handmade objects and pieces of furniture for decades. Founded in 1976 by Italo Bosa who began his own ceramic production, applying the ancient techniques for making objects entirely by hand, enhanced by a rich palette of colors, decorated with precious metals such as gold, platinum and copper, and enameled in the exclusive shades of color created by the company. These precision techniques remain the foundation for Bosa's production and ensure that Bosa's objects remain unique, recognizable and of the finest quality.
Thanks to the consolidated artisan experience, Bosa has undertaken a number of design challenges, creating functional objects and works of art in collaboration with numerous designers and businesses that helped to establish an upscale market position for the Bosa brand. Bosa products are known for their exclusive colors and finishings, the fruit of the company's natural and constant propensity towards experimentation and research.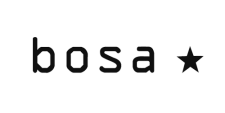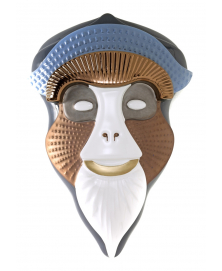 BOSA
BRAZZA MASK IN LEAD GRAY...
Fascinating in form and colorful textures, BRAZZA mask of PRIMATES Collection by Elena Salmistraro, will make an exquisite wall decoration.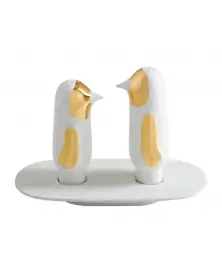 BOSA
BIRD SALT AND PEPPER...
As elegant as delightful, this little birds duo will make an extremely sophisticated accent to any table setting.