Here everything's like nothing else
FURNITURE
Shop our curated selection of home furniture, that will make your living space your own! Regardless of style if you look for something truly special, we believe you'll find your perfect design here. Enjoy!
PINK AND GOLD T-TABLE BAILE...
Bring something special into your home with this new inspired version of the iconic T-Tabl by Jaime Hayon. T-Table Baile Edition features visage-like decorations in the designer's typical style.
BATHROOM CABINET ROSE
Original and unique, this WWII icon turned into a smart Bathroom Cabinet will add a hip industrial touch to any contemporary setting.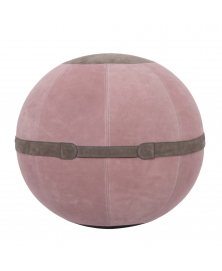 AURA SIGNORINA SUEDE SITTING BALL
Elegant with health in mind, this genuinely chic sitting ball comes in a high-quality soft suede cover masterfully handcrafted in Italy. Please, have a seat!