Here everything's like nothing else
Coffee Tables
Coffee tables are often the focal point of your living or tv room and a place to gather around with friends and family. Our selection of coffee tables are excellent high-impact pieces of furniture and you can find the perfect one to compliment your unique decor. Browse our curated selection of chic luxury designs.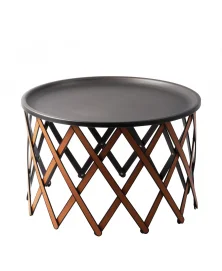 SAFARI FOLDABLE TABLE MAXI
Contemporary and practical, this smart foldaway side coffee table is a perfect accessory suitable for indoor and outdoor use.