Here everything's like nothing else
Coffee Tables
Coffee tables are often the focal point of your living or tv room and a place to gather around with friends and family. Our selection of coffee tables are excellent high-impact pieces of furniture and you can find the perfect one to compliment your unique decor. Browse our curated selection of chic luxury designs.
MATTEO CIBIC VARIETY COFFEE TABLE
In an exquisite fusion of Italian and Indian design, this extraordinary coffee table is a stunning expression of uniqueness, impeccable craftsmanship and versatility.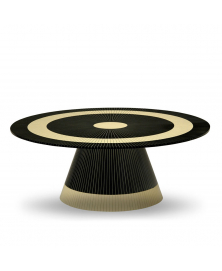 WIND COFFEE TABLE DESIGNED BY...
In an uncompromising fusion of Indian and Italian design, this stunning piece is the embodiment of uniqueness, exquisite craftsmanship and versatility.