Here everything's like nothing else
CUSTOMIZABLE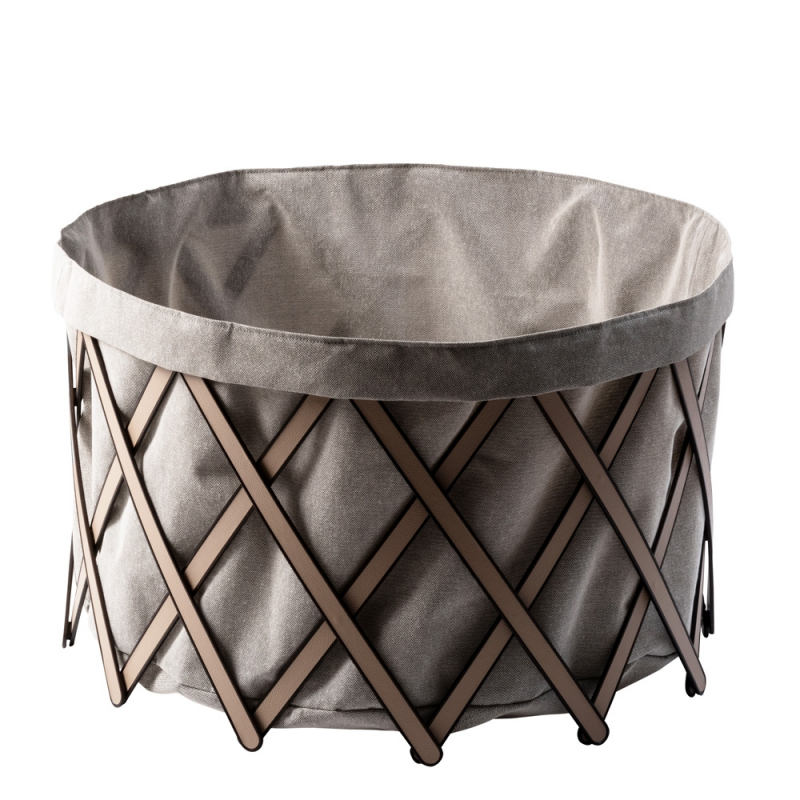 Contemporary and practical, this smart foldable loundry basket is an elegant addition to any bathroom or bedroom decor.
SHOWROOM carries all products by this brand, if you are unable to find what you are looking for or wish to order a bespoke version please contact us on [email protected].
Designed by Antonio de Marco for PINETTI, SAFARI Collection features foldable side coffee tables and laundry baskets. SAFARI LAUNDRY BASKET features the natural canvas removable bag framed by a diagonally crisscrossed structure of wooden sticks covered with leather, that can be ordered in variety of colors - please contact us to learn more.
Dimensions: D74 x H45 cm
SWITZERLAND
Free Delivery
INTERNATIONAL ORDERS
International delivery costs for this item will be calculated at checkout.
RETURNS
Our standard Return Policy applies.