Here everything's like nothing else
CUSTOMIZABLE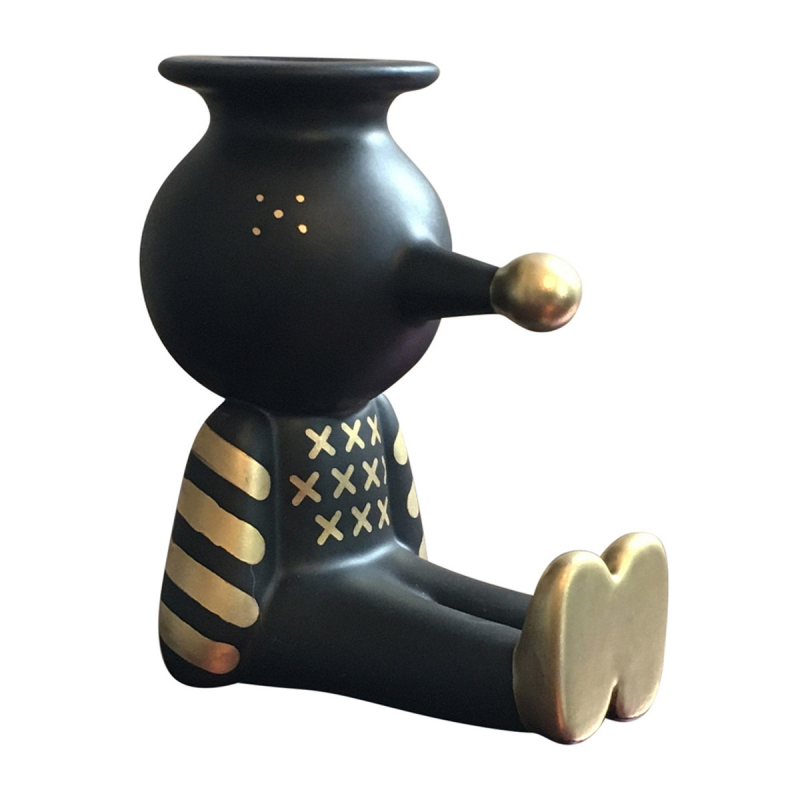 MAT BLACK PINOCCHIETTO CANDLE HOLDER BY JAIME HAYON
Straight from the fantasy world of Jaime Hayon, this little candle holder is a valued member of the Forget Me Not collection by BOSA Ceramiche.
SHOWROOM carries all products by this brand, if you are unable to find what you are looking for or wish to order a bespoke version please contact us on [email protected].
Cute yet dignified, PINOCCHIETTO is an amazing ceramic candle holder designed by Jaime Hayon as a part of the "Forget Me Not" collection featuring a dozen small items, which BOSA describes as "magical, poetic and allusive objects that touch the imagination to let you relive past moments, lucky charms and symbols of special occasions". This charming candle holder with hand-painted decorations in gold looks like a puppet and was designed to bring a smile to your face. A perfect gift for your friend, family member or for yourself. PINOCCHIETTO is available in a variety of colors, so please send us an email or all to learn more.
DIMENSIONS: 
CM L 9 x 6 x H 10 / INCH L 3.54 x 2.36 x H 3.94
SWITZERLAND
Free Delivery
INTERNATIONAL ORDERS
International delivery costs for this item will be calculated at checkout.
RETURNS
Our standard Return Policy applies.