Here everything's like nothing else
RESERVED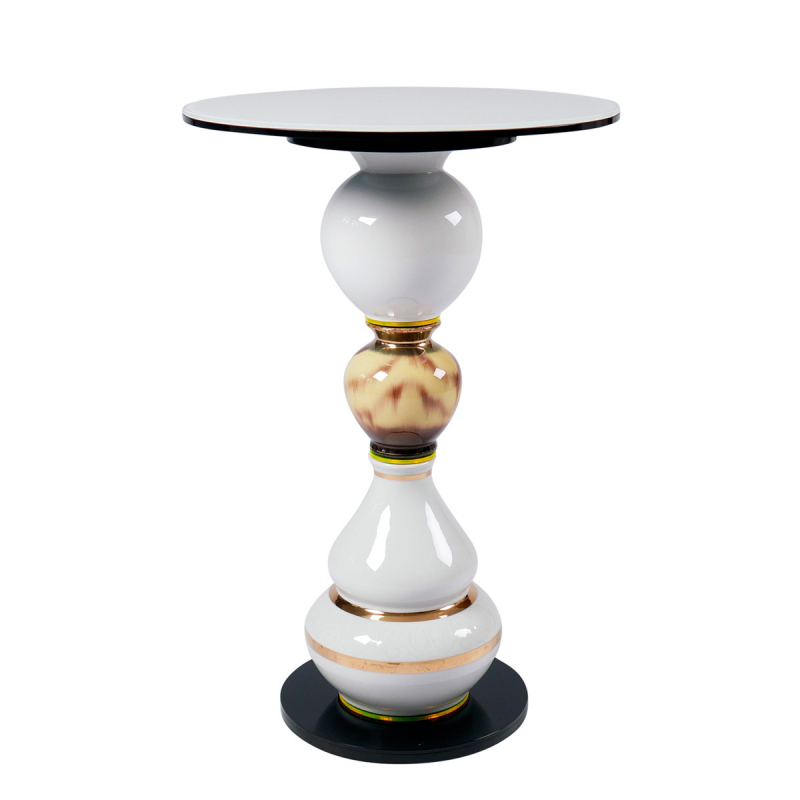 ANDREAS BERLIN SUMMER'S SONG SIDE TABLE
If you are looking for something truly unique for your home, here it is! In a class by itself - a contemporary vintage side table like no other!
SHOWROOM carries all products by this brand, if you are unable to find what you are looking for or wish to order a bespoke version please contact us on [email protected].
"I love creative, smart, well-conceived and sensitively designed industrial products – Objects that give a home a highlight, with a very strong soul and identity. One day on a flee market, I saw an ordinary domestic vase not as a product, but as a segment of a sculpture." / Andreas Berlin
With his deep understanding of industrial design and a penchant for art, Andreas Berlin launched his own collection of unique pieces and limited editions in 2016. Using vintage vases and bowls, he creates stunning unique side tables and extraordinary wall mirrors that are both contemporary and vintage in equal measure. SUMMER'S SONG is an exquisite "one of a kind" side table handmade of vintage vases and new plexiglass and glass components. The metal construction and additional weight in the base ensure its stability. The ultimate statement piece to add soul, originality and a touch of sophistication to any interiors.
DIMENSIONS:
CM D 32cm x H 49 / INCH D 12.6 x H 19.29 inch
SWITZERLAND
Free Delivery
INTERNATIONAL ORDERS
International delivery costs for this item will be calculated at checkout.
RETURNS
Our standard Return Policy applies.