Here everything's like nothing else
CUSTOMIZABLE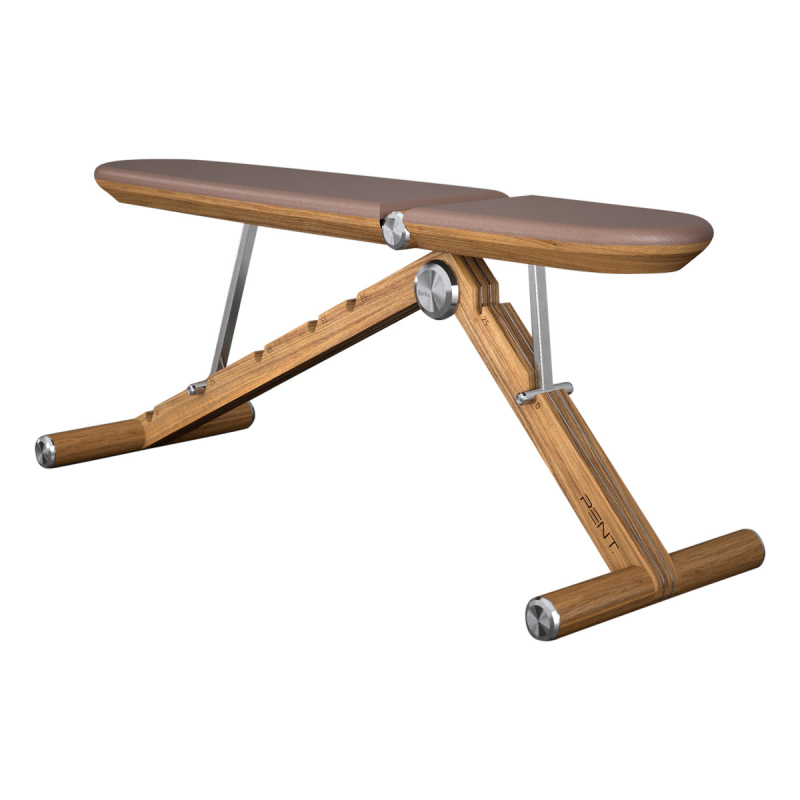 BANKA ADVANCE WEIGHT BENCH SILVER EDITION
Go beyond a boring and sweat "in style", with this exquisitely handcrafted and definitely luxurious adjustable weight bench.
SHOWROOM carries all products by this brand, if you are unable to find what you are looking for or wish to order a bespoke version please contact us on [email protected].
Designed with special attention to detail and meticulously handcrafted from natural wood, stainless steel and genuine leather, BANKA Advance Weight Bench is a quintessence of luxury. With its smooth, elegant lines and upscale materials, this item is not just a simple exercise accessory, rather it's a breathtaking designer piece of furniture with practical functionality. Construed to minimize back pain and provide maximum comfort while exercising, BANKA is a perfect home and luxury yacht gym accessory for both fitness and design enthusiasts.
BANKA Advance Weight Bench is available in a variety of wood/leather combinations and metal finishes. Please contact us to receive more information should you wish to customize your order.
DIMENSIONS
BASE CM H 60 x W 131 x D 50 / IN H 23.62 x W 51.97 x D 23.23
SEAT CM W 146 x D 30 / IN W 57.48 x D 11.81
SWITZERLAND
Free Delivery
INTERNATIONAL ORDERS
International delivery costs for this item will be calculated at checkout.
RETURNS
This is a made-to-order piece that cannot be returned.