Here everything's like nothing else
CUSTOMIZABLE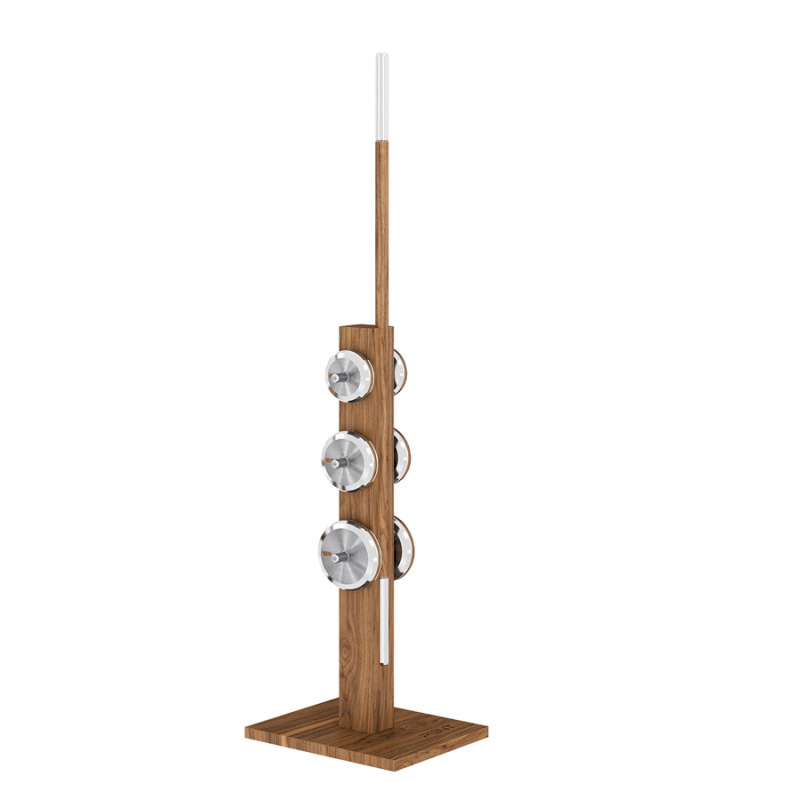 PENT'S LESNA LUXURY BARBELL SET SILVER EDITION
Exquisitely designed and meticulously crafted from natural wood and a high-gloss metal, each aspect of this perfect piece of gym equipment has been carefully considered.
SHOWROOM carries all products by this brand, if you are unable to find what you are looking for or wish to order a bespoke version please contact us on [email protected].
Thoughtfully designed to be exquisitely elegant yet perfectly functional, LESNA is a high-end luxury barbell set. Handcrafted from the finest materials, this set consists of one rack housing 3 pairs of dumbbells weighing 4-8-12kg and a matching bar. As in the case of other items of PENT's fitness equipment, these exquisite at-home gym essentials are not just fitness accessories but also a superb piece of furniture with a functional aspect that is perfect for high-end homes, upscale hotels and even superyachts. PENT. is a bespoke solution for fitness enthusiasts with a penchant for high-end design, if you're one of them - here is your ultimate gym accessory set.
The LESNA SET is available in a variety of wood choices, leather types and metal finishes. Please contact us to receive more information on customizing your order.
DIMENSIONS
CM H 175 x W 50 x D 50
IN H 68.9 x W 19.68 x D 19.68
MATERIAL
Natural Walnut, Stainless Steel
SWITZERLAND
Free Delivery
INTERNATIONAL ORDERS
International delivery costs for this item will be calculated at checkout.
RETURNS
This is a made-to-order piece that cannot be returned.