Here everything's like nothing else
CUSTOMIZABLE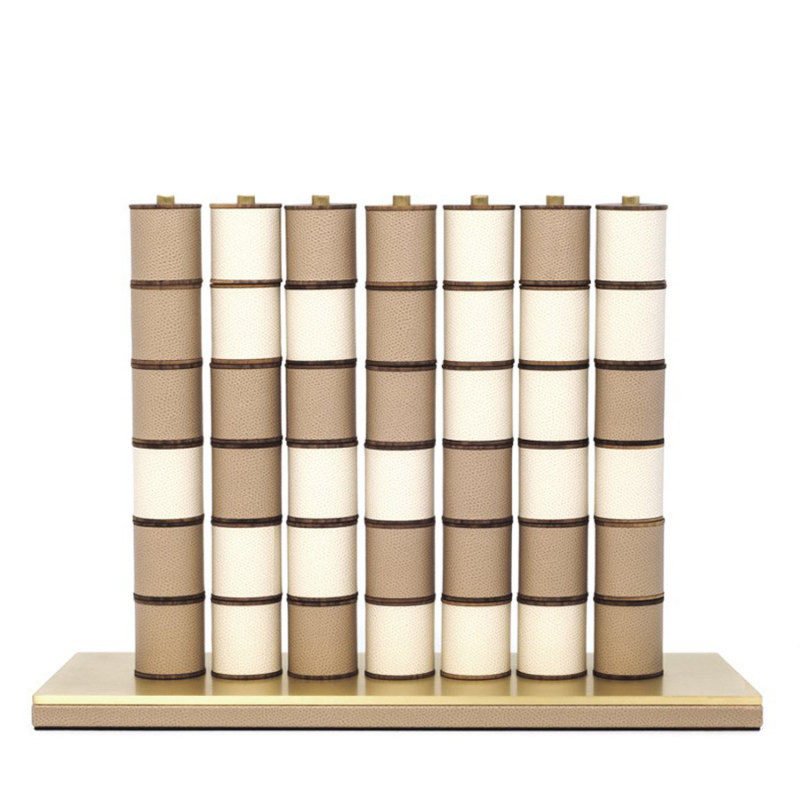 TAUPE LEATHER CONNECT FOUR TABLE GAME
Take your leisure-time activities to a whole new level! Connect four of your checkers in a raw, while preventing your opponent from doing the same, and do it in style!
SHOWROOM carries all products by this brand, if you are unable to find what you are looking for or wish to order a bespoke version please contact us on [email protected].
With its wooden base, 7 satin brass bars, and 42 wooden cylinders covered with a bicolor soft leather, Pinetti's  CONNECT FOUR that has been designed by Antonio de Marco, is a supremely elegant and exclusive version of the classic two-player connection game. The tasteful combination of colors and luxurious leather texture take this game to a completely new level.
This highly decorative piece is entirely customizable in terms of leather color and finish - please call or send us an email to inquire more information. Please note the price may vary depending on the leather finish.
DIMENSIONS 
CM W38.5 x D12.5 x H27.5
IN W15.2 x D4.9 x H10.8
SWITZERLAND
Free Delivery
INTERNATIONAL ORDERS
International delivery costs for this item will be calculated at checkout.
RETURNS
Our standard Return Policy applies.