Here everything's like nothing else
CUSTOMIZABLE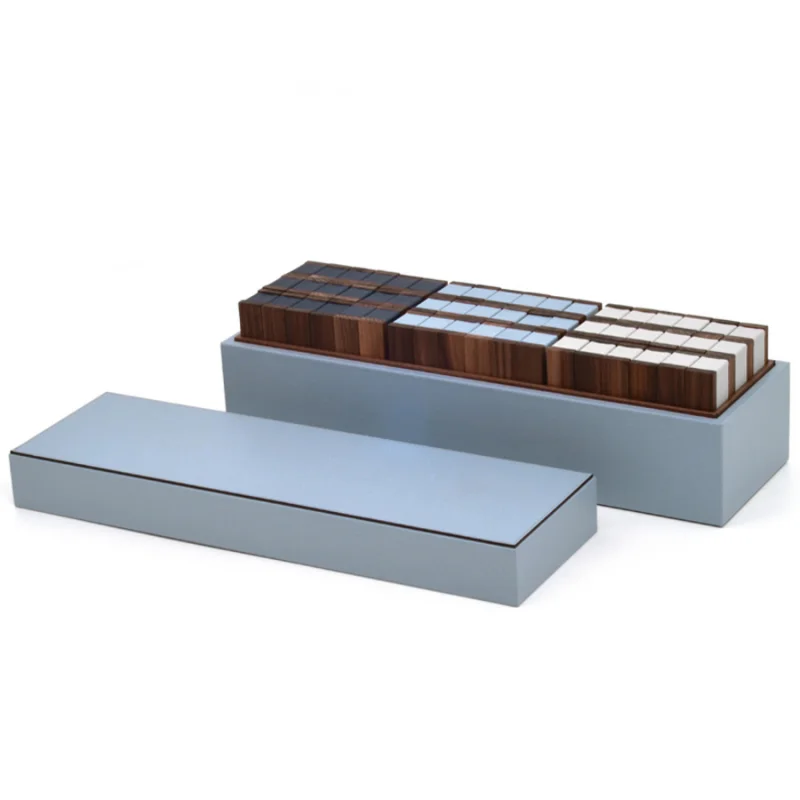 Uncommonly elegant and luxurious, this spectacular game will make a timeless, classy decor accent when not played.
SHOWROOM carries all products by this brand, if you are unable to find what you are looking for or wish to order a bespoke version please contact us on [email protected].
Timeless, elegant, chic and simply irresistible, because - who doesn't like to build a tower, then remove one block at a time and place it on top, creating an ever taller and less stable structure... until it falls. Sounds like fun?
Designed by Antonio de Marco for Pinetti, PISA TOWER BOX includes 54 impeccably handcrafted blocks made of precious Canaletto walnut and embellished with leather inlays in three colors, a smart detail that makes them so much more interesting and appealing to the eye. The blocks are housed in an exquisitely tasteful leather box, which is a perfect example of timeless elegance and sophistication. Contrasting textures of wood and leather, as well as beautifully coordinated colors make this simple game a desirable designer object. 
Dimensions:
box 49 x 15 x H 14.5 cm
block 12 x 4 x H 2,5 cm



SWITZERLAND
Free Delivery
INTERNATIONAL ORDERS
International delivery costs for this item will be calculated at checkout.
RETURNS
Our standard Return Policy applies.