Here everything's like nothing else
CUSTOMIZABLE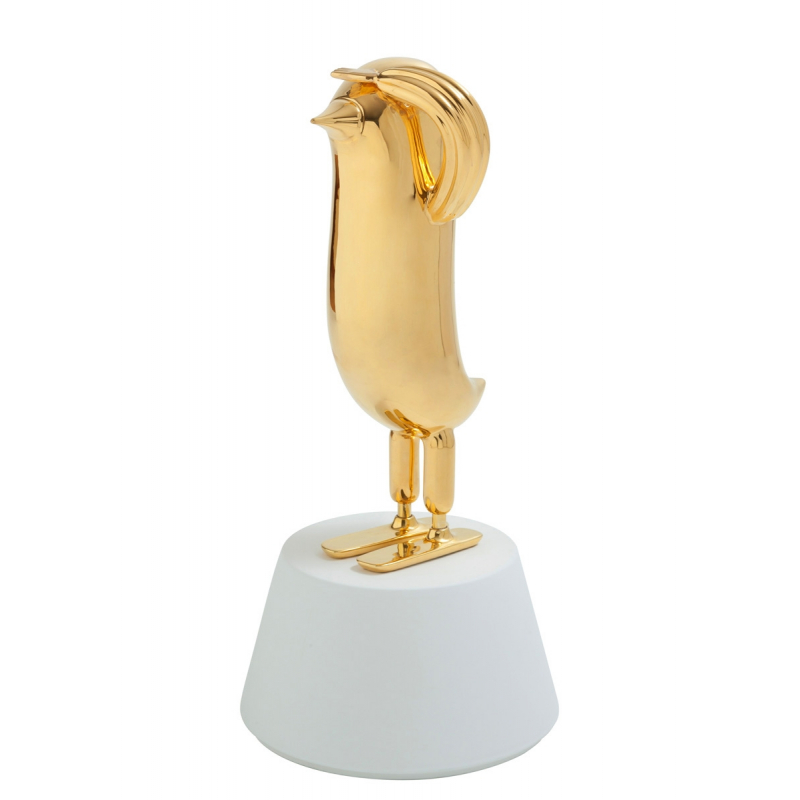 GOLD HOPEBIRD SCULPTURE DESIGNED BY JAIME HAYON
Ultra chic and shiny, HOPEBIRD is an amazing sculpture that tells us to always look on the bright side of life!
SHOWROOM carries all products by this brand, if you are unable to find what you are looking for or wish to order a bespoke version please contact us on [email protected].
"The 'HOPEBIRD' stands tall and proud looking towards the horizon, inviting us to reflect on the importance of staying positive to what the future may bring." / Jaime Hayon
Designed by Jaime Hayon and meticulously crafted by the Italian artisans, HOPEBIRD is a tabletop-sized sculpture that symbolizes the importance of an optimistic approach to "what lies ahead". Incredibly handsome, sleek and glamorous this eye-catching piece will add a touch of sophistication and bring a contemporary feel to any space. Please note HOPEBIRD is also available in a bigger size (57 x H130) and can be ordered in any other of BOSA's precious metals finish - call or email for more information.
DIMENSIONS: 
bird 33 x H72 cm / 12.99 x 28.35 inch
base 32 x H18 cm / 12.6 x 7.09 inch
SWITZERLAND
Free Delivery
INTERNATIONAL ORDERS
International delivery costs for this item will be calculated at checkout.
RETURNS
This is a made-to order piece that cannot be returned.