Here everything's like nothing else
CUSTOMIZABLE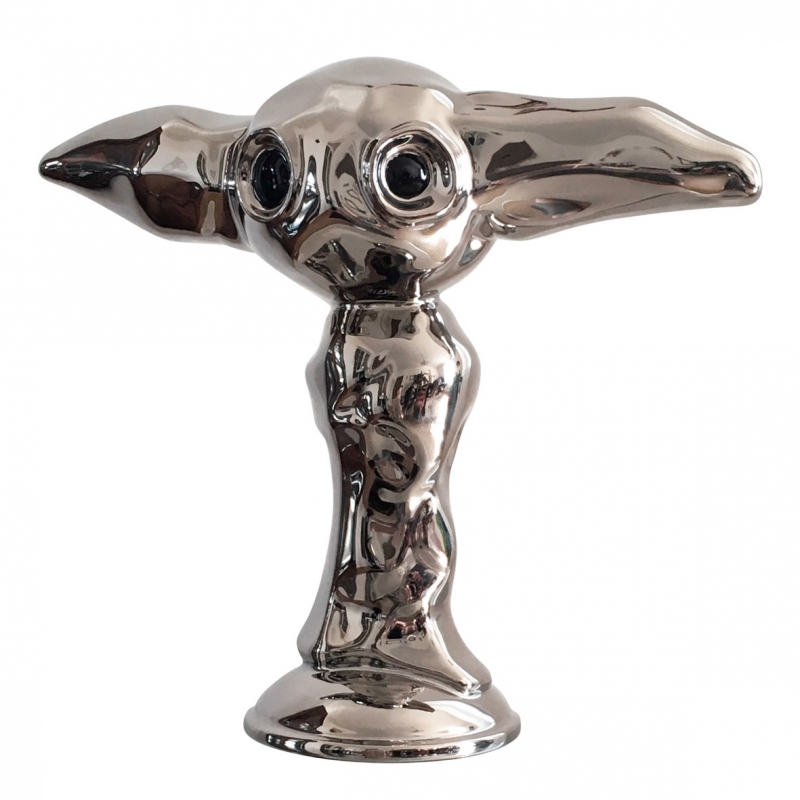 PLATINUM BLUE JULIAN SCULPTURE BY GIOVANNI MOTTA
MOMONSTERS
Exquisitely chic and out-of-ordinary, BLUE JULIAN is a member of the MOMONSTERS Collection by Giovanni Motta. Despite its name, this sculpture is available in various colors.
SHOWROOM carries all products by this brand, if you are unable to find what you are looking for or wish to order a bespoke version please contact us on [email protected].
"The momonsters are colorful souls who live in my realm. They are the thrills of a fair ride, but without the fear. Their home is an abandoned fairground. They are little sculptures made of clay, paper and resin. Every now and then, one of them comes to life and becomes a piece of pottery, a painting or a cartoon strip. Blue Julian is thoughtful, diligent and calm. He is light-hearted, profound, introverted and sweet. Red Atomic is energetic, strong and inquisitive. He is Blue Julian's inseparable brother and is ardent and intense. Blue Black is the new arrival. A very special character. It reminds me of unforgettable moments, the legendary battles fought with a fountain pen and ink eradicator. With the ink I created the scenery and then destroyed it with the ink eradicator, fighting imaginary battles." Giovanni Motta
BLUE JULIAN is a very special member of the MOMONSTERS series by Giovanni Motta. Inspired by Japanese cartoons, this unusual collection features five different characters made by hand with utmost care with attention to the smallest detail. BLUE JULIAN is available in various colors and finishes - please do not hesitate to contact us for more information.
DIMENSIONS: 
CM 32 x H30 / INCH 12.6 x H11.81
SWITZERLAND
Free Delivery
INTERNATIONAL ORDERS
International delivery costs for this item will be calculated at checkout.
RETURNS
Our standard Return Policy applies.