Here everything's like nothing else
SOLD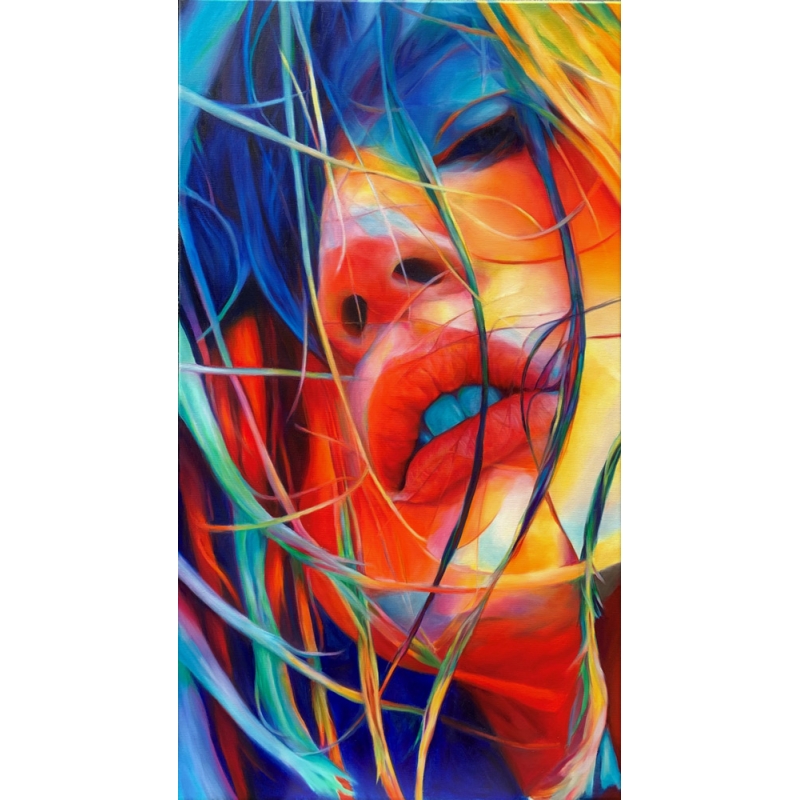 LOVE ME TENDER, OIL ON CANVAS
Bold, electrifying colors and colored chiaroscuro that juxtaposes cold and warm tones, this modern pop-up inspired oil painting by Hanna Klopotowska will make a stunning contemporary statement in any space.
SHOWROOM carries all products by this brand, if you are unable to find what you are looking for or wish to order a bespoke version please contact us on [email protected].
Hanna Klopotowska, the Polish artist working with the female form, uses her large-scale surfaces to let color loose, exploding it in varying tones and shades across the canvas. Inspired by the Polish tradition of colorism, her pops of vibrancy create a lustrous finish that's illustrative, intriguing and reassuringly confident. Thematically, her work challenges how contemporary women are seen. Here, hair strands falling across the eye, only half-open, add further emotive strain to the sensuous and passionate image.
DIMENSIONS:
CM H125 x 70 / INCH H49.21 x 27.56
2022, oil on canvas
SWITZERLAND
Free Delivery
INTERNATIONAL ORDERS
International delivery costs for this item will be calculated at checkout.
RETURNS
Our standard Return Policy applies.