Here everything's like nothing else
CUSTOMIZABLE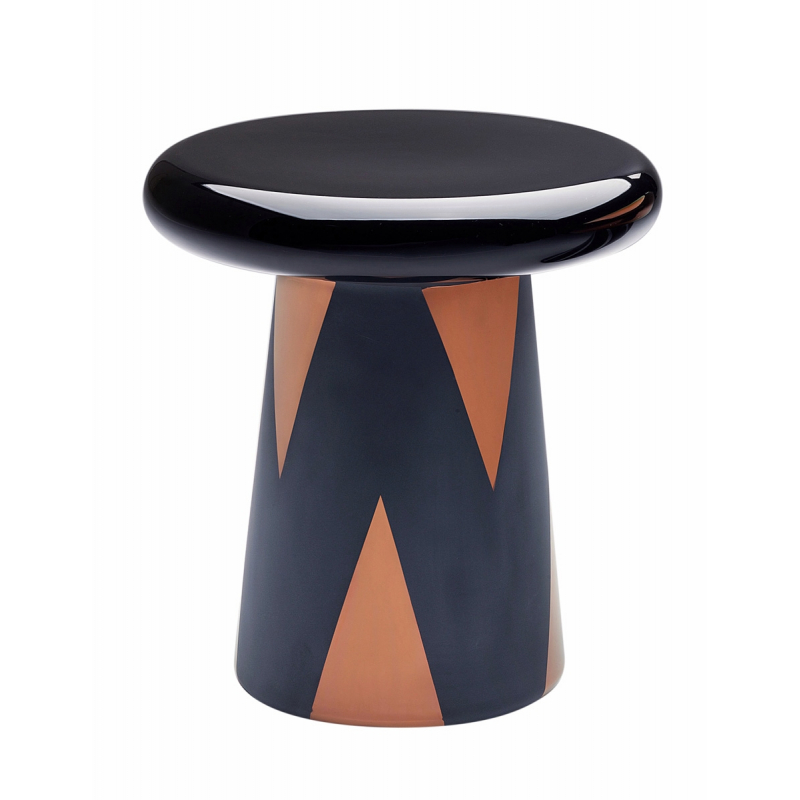 BLACK AND COPPER T-TABLE DESIGNED BY JAIME HAYON
Special Edition - D1
Perfectly designed and expertly handcrafted in ceramics with precious metal finish, this small table is a stunning contemporary home accent.
SHOWROOM carries all products by this brand, if you are unable to find what you are looking for or wish to order a bespoke version please contact us on [email protected].
The T-Table is an inspired Jamie Hayon creation and is a statement art piece as well as a functional table. This is the perfect surface to place a set of dreamy candles or showcase other small sculptures. With a wide base and rounded top, interesting patterns, and shiny surfaces, this table makes a great centerpiece that sets a classy mood with a strong point of view. 
The T-Table Special Edition features tables in three sizes, a variety of colors and with 9 different decoration patterns. The D1 style can be ordered in the color of your choice, please get in touch with us to request customization.
DIMENSIONS:
SMALL: CM L31 x H32 / INCH 12.2 x 12.6
TALL: CM L41 x H46 / INCH 16.14 x 18.11
SWITZERLAND
Free Delivery
INTERNATIONAL ORDERS
International delivery costs for this item will be calculated at checkout.
RETURNS
This is a made-to order piece that cannot be returned.